Sure it's a winning moment when you buy a property that is below the market value right? Some may have a hassle free bank foreclosed purchase, but some may have a stressed one. To make bank foreclosed buying work for you, here are some tips that we would like to share for all you interested buyers wanting a good deal. But don't we all?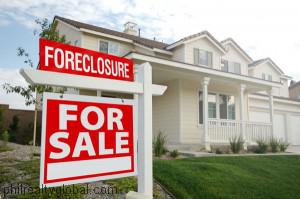 1.) Look for a reliable Broker:
Most banks selling foreclosed assets, accredit Brokers to widen the reach of their properties.  These Brokers/ Brokerage Companies submit documents to the bank and is subject for study and approval. Make sure that your broker is accredited to the bank to make sure their authenticity.
*False Beliefs of Buyers: They will get a lower price when they go directly to the bank. – Once the buyer submits the Offer to Purchase from together with the other documents needed. That "Offer Price" will be the basis with or without the buyer. No discount. No deducting of the Commission of the Broker.
Brokers will be there to help you all the way and help you negotiate with the bank when there are special concerns, etc. Philrealty is accredited with top banks like BPI, BDO and PS Bank. Open for China Bank as well.
2.) Get all needed information.
Ask away. Don't be shy. It's the broker's responsibility to give you all the information you need to know and answer your questions. Get details. Ask about the status of the property. Ask about the payment terms (And prepare your finances beforehand),. Ask if there is already a bidder so you can Offer more strategically. Ask about the process of the specific bank (different banks have different processes with their foreclosed assets). Ask everything you need to ask. Ask away.
But don't be frustrated when your broker doesn't know everything, they always consult the bank for a more accurate response most especially on legal matters.
But don't ask us how much the other bidder offered, because we don't know. The bank won't disclose it. Trust me, we've tried so many times and failed.
3.) See the property personally before making decisions.
Seeing the property in actual can greatly help you make a decision. You'll see the environment, the status of the property and what nots.
However, if you are abroad and are very interested, we suggest to ask your trusted relative to view it for you and ask him for photos, videos and honest feedback.
4.) Bank Foreclosed properties are on as-is-where-is-basis. Don't expect a brand new house…but, sometimes you can.
Since these are bank foreclosed assets, most of them need repairs, renovations and cleaning. Each differ only with the extent of improvement needed. Some of them are years and years of being abandoned. Of course, I am talking about house and lots, condominium units, and other properties with a structure. Once you purchase the property, how it looked like when you visited it, that's what you'll be buying. All the liens of the property will be passed on to you as well. But just a few percentage of them have liens, and the bank discloses if there's a legal issue on the property right away. So don't worry. 😉
Don't get me wrong, I am not discouraging you. But, I am telling you so you won't put your hopes too high. On the other hand, if you're a lucky guy, you might just spot a jackpot. Like that one that we sold at Ayala Alabang Village, its brand new and definitely below the market value! Again, this is why we encourage you to visit the property first.
5.) There are hidden gems with Foreclosed Assets.
The last part of #4 is a giveaway. Im sorry for discouraging you on the last number, but truth be told, yes there are not so appetizing properties, but you can see gems here too! Like a corner lot on a prestige Ayala Subdivision, a waaaay below the Market Value Tagaytay property perfect for your retirement home, a Makati condominium that is definitely cheaper. And sure, they are in demand. So hurry and submit that Offer to Purchase already.
Ask your Broker for Market Value price and your desired property's indicative price and see the difference for yourself.
6.) Always submit an Offer Price that is equal or better yet more than the indicative price, most especially with in demand properties.
Most banks or all perhaps, sell their properties through bidding. Some banks have a "first-submit-first-served-basis". Meaning the first one who offers atleast equal to the bank's asking price will be the first one to be accommodated. The next offers will be lined up based on the time of submission and will only be processed when the client before you failed to comply with the bank's requirements upon processing. So if the property you liked falls under this bank, fire away!
Some banks on the other hand, base their prioritizing of offers on the "Best Offer". Meaning, the buyer who submits the one with the highest Offer Price, gets accommodated first. Accommodated means the bank will then study the Offer Form and other documents of that buyer, and endorse it to a higher authority. However,  if you're the only one who submitted an offer to that property, and after a few days still no one bids, then Congratulations! (reminder: equal or above.)
7.) Be Patient.
Usually after submitting your Offer to Purchase, it will just take a few minutes to know if there are others who submitted too. What will take a while is when they'll get back to you when there is, or even without. But, be patient. The bank, is a keeper of money for a reason, they are meticulous in every possible way. They scrutinize everything, and submit it to a higher position to be, again, studied. So it might take a week or a month depending on the status of the bidding.
Be patient. Patience is Virtue, this is true.  And as your broker, we'll be the one following up on this once in a while and be assured to be informed the soonest for any development. Don't be discouraged, banks are usually the most professional yet the most accommodating people on earth. Also, don't worry on being rejected, key is to submit ALL requirements and make sure they are legit.
I hope I encouraged you more than discourage you. Buying a foreclosed unit is not as tedious as it sounds. It can really be simple just follow these tips. If you have something to add, you can email us at bankforeclosed@philrealty-showroom.com Check out our foreclosed and non-foreclosed properties at www.philrealty-showroom.com and Hope to hear from you soon!