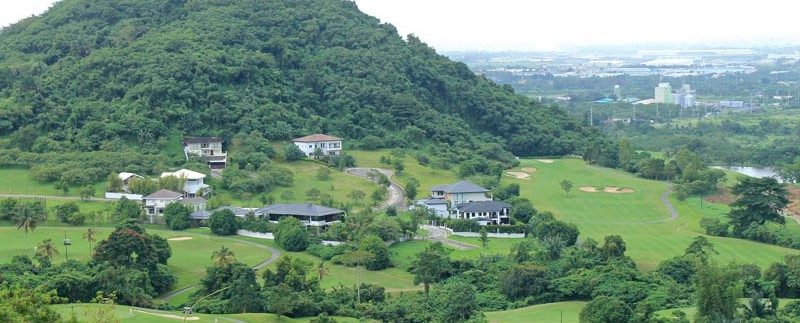 How we all want to steal a good deal right? From clothes on sale, promo flights, discount cards on restaurants and of course, freebies! Who doesn't want to get more of what he/she paid for right? And face it, sometimes, it's just the best feeling in the world. We can't help but be proud of ourselves after getting a good deal. But feel even prouder by getting a high-end property with a good price!
Ayala Greenfield Estates, one of Ayala Premier's projects is our personal favorite. Aside from it is very near our hometown, it's just a home away from home whenever we are there. After a busy day at work, we just want to be with our loved ones and have nothing to do with our work, right? That's exactly what happens in Greenfields. Go home to paradise everyday with majestic views wherever you look. The views of Laguna de Bay, Manila Skyline, Tagaytay Ridge and Mt. Makiling are your backdrop for your photo ops. And at night, your view shifts from skylines and ridges to city lights as if it's Christmas all year round. Oh sure its not called Ayala Premier for nothing. Have the best of the bests here at Ayala Greenfield Estates.
Philrealty has good news for you, we have bank foreclosed Ayala Greenfields lots that are below market value! These are from top banks in the Philippines. Please see below details of the lots:
1.) Phase 3
Lot Area: 332 sqm
Price: Php 4,350,000
Price per sqm: Php 13,100/ sqm
2.) Phase 4
Lot Area: 667 sqm
Price: 9,338,000
Price per sqm: Php 14,000/sqm
3.) Phase 4
Lot Area: 482 sqm
Price: Php 5,700,000
Price per sqm: Php 11,825/sqm
4.) Phase 4
Lot Area: 480 sqm
Price: Php 6,720,000
Price per sqm: Php 14,000/ sqm
We have a resale property as well that is below market value and owned by an individual. Please see below details:
Phase 5
Lot Area: 429 sqm
Price: Php 5,700,000
Price per sqm: Php 13,200/ sqm
Live at one of the most prestigious locations in the Philippines set atop a hill! Grab these below market value lots and have more of what you've paid for. Contact us for more details at 520-8371 or 09179123536 or visit us at philrealty-showroom.com. Thank you and hope to hear from you soon!