Foreclosed properties can be a diamond in the rough. Like a Gucci bag in a vintage store across the street, a designer bag for a steal! Though not all foreclosed properties are gems, many of them are. It just needs a little time of searching and patience to discover them.
If you happen to stumble across this article, then lucky you. We are giving you foreclosed properties that are developed by big and reliable companies. Properties that are below their market values, found in the best locations and foreclosed by top banks in the country!
If you are working near the South, just looking for a rest house or a retirement home, or maybe a place to start a family away from Manila, then this Ayala Premier properties might just be what you need. Set atop a hill, with golf course and breath taking view, these properties are vacation all year round!
Ayala Greenfield Estates, Calamba City
1.) Phase 4 Lot
Lot Area: 480 sqm
Indicative Price: Php 6,720,000
Price per sam: Php 14,000
Market Value per sqm: Php 15,000 ++
2.) Phase 5 lot
Lot Area: 474 sq.m
Indicative Price: Php 5,700,000
Price per sam: Php 12,025
Market Value per sq.m: Php 14,000+++
Elevated with Unobstructed View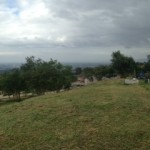 3.) House and Lot
Lot Area: 580 sq.m
Floor Area: 395 sq.m
Indicative Price: Php 14,203,000
Market Value: Php 20,000,000+++
Needs a bit of renovation
Has Fantastic View!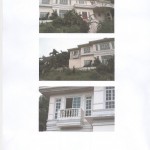 These properties are highly in demand are in a first come first serve basis. Don't let these good deals pass through your hands! If you are interested in any of these, please do not hesitate to contact us. Kindly email us at philrealtyglobalmarketing@gmail.com or call us at 09771882335. Hope to hear from you soon!