Many ask what does 'resale' mean? If you're one of them, you've got to the right place. Actually it's very simple, a 'resale' is something that is owned by a previous owner (used or unused) and now being sold. Like a house being sold by its owner due to different reasons like buying a new house, migrating, liquidation of assets, buying and selling, etc. There are pros and cons of buying a resale property, in which I can discuss on a separate blog post. For the meantime,
Below are our latest resale properties that might just be the one you are looking for:
1.) Tokyo Mansions, South Forbes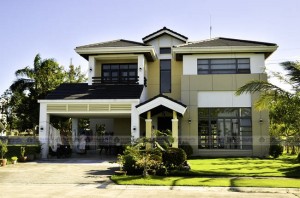 Located at the "Makati of the South", Sta Rosa, South Forbes is just right on the spot! With many business districts, restaurants, developments sprouting in the area, this area sure is the next big thing. South Forbes is a very exclusive Subdivision with different themes for their different markets like: Bali Mansions, The Villas, Tokyo Mansions, etc.
Please see below details of this house and lot for sale:
Lot Area: 302 sqm
Floor Area: 251 sqm
No. of Bedrooms: 4 + 1 maid's room + 1 computer room
No. of Bathrooms: 5
Price: Php 18,500,000
2.) Canyon Woods Residential Resort, Tagaytay City
This house and lot located at Tagaytay had a price reduction from Php8.9M to P7.5M just unit the month of July. Haven't heard someone who doesn't want to live in chilly Tagaytay yet! So better grab this opportunity while the price has been reduced. A reason why the price reduction is that the attic and kitchen needs to be finished. But the Php7.5M is still a steal given the work to be done.
Details of the property below:
Lot Area:  345 sqm
Floor Area:  300 sqm
No. of Bedrooms: 4
No. of Bathrooms: 3
with Swimming Pool
Price: Php 7.5M (On or before July 13, after that the owner will refurbish the house and sell it at Php 8.9M)
3.) Brand New House and Lot at Halang, Calamba
This house at Halang, Calamba is close to everything you need: shopping mall, hospitals, schools, etc.
Please see details below:
Lot Area: 126 sqm
Floor Area: 110 sqm
Price: Php 3,200,000
No. of Bedrooms: 2
No. of Bathrooms: 2
4.) Modern House at Ayala Alabang Village
Ever felt that the city is too crowded for you? Well here's the best option, retain the life of a party of Manila minus the pollution, move a little bit south to not just in Alabang, but Ayala Alabang Village.
Please see details below:
Lot Area: 720 sqm
Floor Area: 700 sqm
Price: Php 77,000,000
No. of Bedrooms: 6
No. of Bathrooms: 6
5.) Modern Zen House in Ayala Alabang Village
Another Ayala Alabang Village listing for you is this 1,000 sqm big house and lot in this prestigious Subdivision.
Please see below details of the property:
Lot Area: 1,200 sqm
Floor Area: 1,000 sqm
Price: Php 110,000,000
No. of Bedrooms: 5
No. of Bathrooms: 6
with 5 Parking Slots
*can be sold fully furnished with custom design, high end furniture and equipment. LED lighting, Split Air-conditioning units, has fitness and exercise room.
Be updated with Philrealty Global's latest resale properties through our Blog Page! For more information kindly visit our website at philrealtyglobal.com , email us at philrealtyglobalmarketing@gmail.com or contact us at 520-8371. Thank you and hope to hear from you soon!