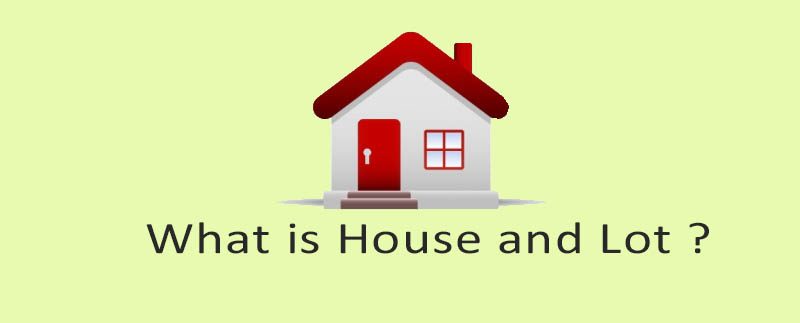 Introduction
An investor can never be wrong in investing in land. Regardless of the year of investment, prices of land will always appreciate.
You might have idle cash that may be sitting in a bank and producing less than the percentage of inflation. Investing in a house and lot may be just for you.
To simply put it, a house lot is a portion of land with an owner that was assigned to by a governing body. It is a long-term investment that owners can pass on to their children and other relatives.
It is generally more spacious than other types of properties which serve as houses.
How is the Price of House and Lot Computed?
As much as it is important for brokers to know how to price a house and lot, it is also much important for individuals to be aware of this.
Investors need to be aware for them to wisely place their money at good investments. Investors and brokers may use three different approaches in determining the value of the lot.
These are the following:
The cost approach
Sales and comparison approach
Income capitalization approach.
Cost Approach
The cost approach can be computed by adding the land value and the depreciated value of improvements.
Buyers can base the land value to the market value set by the government depending on where the land is located.
It is important to separate the land value and the value of improvements before adding the two. Refer to the replacement cost or the improvements to get the value of the property.
Basically, how much it would cost for a brand-new replacement that is most commonly used to appraise special-purpose properties such as schools, police stations.
These buildings are advisable to be used because there are no comparables in the area and they are not designed for income which nullifies the income approach. Cost approach can be used to set the upper limits of value.
This approach is most applicable in appraising the new property and not old because the older the building is, the more variables there are in estimating the value.
If the property is new, then, cost approach can give a more accurate value to the property in consideration to the costs of the materials used.

Sales and Comparison Approach
The sales and comparison approach is the approach of looking for other properties that are similar to yours and comparing them. Let's say, there are two properties that are similar which both costs at around P1,000,000.
Then, it is safe to say that your property also costs P1,000,000. We all use this approach every time we are purchasing.
For example, in purchasing a gadget, one looks at the benefits of each gadget with different brands according to their specifications and comparing its price to one another.
One starts looking at different gadgets that have similar costs.
Homes that are sold within six months of appraisal are what appraisers usually use.
Residential real estate agents are familiar with this approach and it is widely accepted as the most accurate method of comparison in terms of residential real estate.
This approach is most helpful in comparing vacant lands because if the land is vacant, there are fewer variables to consider.
The challenging part in using this approach is appraising a land with house, the more add-ons the house has, the more variables should be considered in getting the cost.
An appraiser must deduct features such as if one property has a pool, the other property does not have a pool, the value of the pool must be accounted.
Also, it becomes unstable if there is rapid economic change or instability.

Income Capitalization Approach
Income approach converts income into value. A property that can bring in more income will increase the value.
Even if two properties are of the same size, but the other property has more ability to bring in more income, it will cost more.
This approach is most applicable valuation technique for income-producing properties.

Should I Build or Buy? / Considerations?
The big advantage of building a house is you get exactly what you want from the colors to the layout, fixtures, fittings, etc.
Of course, you have to consider if there are extra costs or if the efforts needed is worth building a home.
One of the benefits of purchasing a house and lot instead of the building is that one or a family can already enjoy living on their own property in a month or two instead of waiting for a house to be built; having something that is already there and established is a big benefit.
Most of the ready built houses have floor plans and layout that suits most people. The problem is finding the exact house and lot that you are looking for.
In deciding which property to acquire, take into consideration your finances then decide which factors you value more.
Is it the convenience, and a home that you are ready to move into or a home that is customized to meet all of your needs?
How Long Does It Take To Build a New House
Of course, as we all know is that the time it will take to building a new house depends on the size. To give us an overview, let say we are going to build a simple 1,200 ft2 house can take three to four months to construct.
Additional consideration to the time if there are different levels and if there are additional features to the exterior.
If the size of the house doubles say 4,300 ft2 then it can take about six to seven months to build.

General Steps to Build a House
Step 1 – The first and most obvious step in building a house is to find and purchase a vacant lot if you don't own one yet. This can be done through paying cash or applying for financial assistance from the government or banks.
Step 2 – The second step is to select a home building project plan. It can be customized according to your needs and to where you are located.
Step 3 – Pick out a house plan or hire an architect. Make use of the internet in finding a house plan and you will get more than what you can handle.
Pick out one that suits your needs and your budget. Some house plans may require some modifications according to what suits you best. You may hire an architect to further refine your plans.
Step 4 – Get estimated bids from builders. Some builders offer pre-engineered floor plans and house elevations.
Step 5 – Decide if you want to hire a builder or if you want to be an owner-builder. A person decides to be an owner-builder to save money but if not done correctly, it can lead to more costs.
Being your own builder includes challenges such as construction cost overruns, banks that offer the best rates require a builder or supervisor, managing contractors to finish the job on time or to show up for work, depleting your personal savings, loan extension penalties, the risk of being taken advantaged by contractors and foreclosure.
If however, you are decided to act as owner-builder but does not have any experience, you may opt to hire a reputable builder to supervise you for a smaller fee than normal.
Step 6 – Be knowledgeable of your home's estimated cost breakdown namely the foundation, lumber, framing, plumbing, heating, electrical, painting and builder's profit.
The builder usually prepares this for you. Making sure that the prices are neither under bid nor overbid is essential because items that are underbid may cost you quality deficiency and excess from over bid items is a waste.
With this, the owner must check the accuracy of the prices of the items that are listed. Usually, this includes 5% contingency for cost overruns.
Some builders offer turnkey pricing where the builders include the building costs together with the delivery dates.
Step 7 – Read your contract carefully. There are two types of contract namely: 1) Fixed contract and 2) cost-plus contract.
Fixed contract – This contract is simple and straightforward. The total cost breakdown is put into the contract together with the list of responsibilities
This is usually for large construction projects where the owner wants make plenty of changes while the construction of the house is ongoing. The builder prefers this contract over fixed contract because it helps protect their profits.
Step 8  – Know how your builder gets paid. There are two methods that banks use to pay the builders.
One is through the voucher reimbursement system and another is the draw reimbursement system. Voucher reimbursement system is where the bank issues a book of vouchers to the contractor and the contractor may request payments through signing these vouchers.
It will always be approved as long as the contractor signed it. Banks will require inspection every now and then to make sure that the work is being done. Most banks do not like this process because it takes too much work.
The other method, the draw reimbursement system is also used by banks but this time bases the draws on the cost breakdown. All the accounting responsibilities are put on the contractor and some banks schedule the draws of 4 to 7 times.
Some allow draws on the monthly basis. This method is becoming the standard for construction loan funding.
Step 9 – Get construction insurance. Banks require this insurance for the approval of your loan.
The course of construction insurance – The course of construction insurance includes fire, extended coverage, builder's risk, replacement cost, vandalism and malicious mischief.
General Liability Insurance – General liability insurance covers bodily injury and property damage to a third party. It does not cover tools and equipment, commercial vehicles and worker's compensation.

Important Features of a House
It is important to use durable materials in building a house. For added durability, roofs should have a 4-side slope. Building the house on stilts is beneficial to be flood-resistant. Also, building with tempered glass may ensure safety from any wounds should there be untoward events. It may also be beneficial to consider adding storm shutters.
Common Information Needed to Buy a House and Lot
There is some should-be common knowledge that interested investors are not aware of such as that condominiums only have lifespan of 50 years due to the law that dictates any building structures to be obsolete in 50 years.
Another common knowledge is that foreigners, according to the law are not allowed to own a land in the Philippines. Foreigners are allowed to own condominiums.
However, 60% of the owners should be Filipino. Buildings have classifications the premium buildings and the Grade B or lower. Although there are fancy buildings that are Grade B, it can easily be distinguished with the premium ones through investigating its demand rates, lease or sale rates.
Premium buildings usually have high ratings and are located near the Central Business Districts (CBDs). Also, taxes are not included in the price of the property. Usually, the tax rate is 3% or 5% of the property price.
Aside from these, there are also 1.5% documentary stamp tax, 0.5% transfer tax, 0.25% registration fee and other miscellaneous expenses.
Lastly, the Transfer Certificate Title (TCT) or Condominium Certificate Title (CCT) number should have the same number as in its page number. This is a way to identify that the certificate is authentic.
Most Popular House Types in the Philippines
The most popular types of houses in the Philippines are house and lot, townhouse and apartments. Most often, owning a house and lot gives self-fulfillment and gives a sense of the better quality of life.
It is complete if it has a living room, bedrooms, bathrooms, kitchen and dining area. Some opt to add features such as balcony and swimming pools. An owner can have his house built as a bungalow or with two or more floors.
Houses can be built as either attached or detached. Townhouses are usually preferred by some individuals and even small families because it is accessible to commercial businesses and various means of transportation.
This type of unit is usually found in cities inside high-rise buildings. Townhouses are usually acquired by families and are more affordable compared to condominiums.
Living in townhouses also means that you get the convenience that condo units have. Like condominiums, apartments are also mostly located near commercial establishments. It has high ceilings with open floor plans with limited interior walls.
List of themed subdivision in the Philippines
| | | |
| --- | --- | --- |
| City | District | Price per square meter |
| Makati City | Forbes Park | P263,889 |
| Makati City | Dasmariñas Village | P263,214 |
| Makati City | Rockwell Center | P196,262 |
| Makati City | Century City | P160,138 |
| Makati City | Legazpi Village | P155,994 |
| Taguig City | Fort Bonifacio Global City | P154,054 |
| Mandaluyong City | Wack Wack | P152,632 |
| Makati City | San Lorenzo Village | P140,588 |
| Taguig City | McKinley Hill | P134,256 |
| Pasig City | Ugong | P130,631 |
| Muntinlupa City | Ayala Alabang | P129,032 |
| Pasay City | Newport City | P128,659 |
| Quezon City | White Plains | P128,000 |
| Makati City | Bel Air Village | P125,926 |
| Cebu City | Cebu IT Park | P113,926 |
| Quezon City | Bagumbayan | P113,636 |
| Manila City | Ermita | P106,122 |
| Quezon City | Loyola Heights | P105,469 |
| Pasig City | Valle Verde | P105,000 |