Nuvali is a one-stop home. Aside from nearby shopping areas, malls, recreation activities, you are assured of quality education for your children with a stone throw away schools.
Below is a list of Colleges / School near Nuvali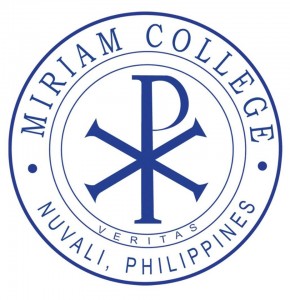 Miriam College in nuvali will be opened school year 2014 with K to 12 program implemented. History from their website.  "Established way back in the year 1926. Started in an old Augustinian Convent in Malabon Rizal, the Malabon Normal School was birthed. In 1953 the official Maryknoll College was taken after transferring to several sites before it settled in Diliman Quezon City. Maryknoll College was renamed to Miriam College after the Vatican II. That time the Maryknoll congregation evaluated its work worldwide and the management was turned over to lay administrators.  Today, graduates of the college have been distinguished themselves in various professions, some have been cabinet secretaries, legislators, businesswoman, educators, others are found leaders in the government and non-governmental organizations."
You can visit their website here : Miriam College
See Facebook Page : Miriam College Nuvali FB
Phone : (+63 2) 580.5400 extn 1265
Email : mc-nuvali@mc.edu.ph
2.  Xavier School – opened 2012
Xavier School history dates back when Jesuit missionaries in China were dispersed and found their new place in the Philippines. They settled and decided to build a school in Manila. The founders started begging door-to-door in Chinatown. In Echague Manila, 1956 a converted warehouse opened as school to 170 initial batch of Chinese immigrant children. The school was named after St. Francis Xavier. in the 1960, the school transferred to Green-hills San Juan, a 7-hectare rice field and grassland. Some Notable Alumni are, Henry Sy, Lance Gokongwei, J.V. Ejercito, Juan Edgardo Angara, Drew Arellano, Joseph Yeo, Jeric & Jeron Teng. Xavier School is a all-boys school with a Catholic English Curriculum
Visit their website here. Xavier School
Address : W. Conservation Ave. Nuvali, Calamba, Laguna
Phone : (02) 664-0143 / (049) 5762560 Xavier
3 . Caritas Don Bosco School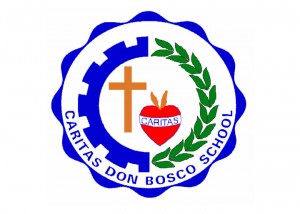 History : Started by two missionaries of Caritas Sisters of Jesus on 1992. The school was initiated in response to the need of the developing community in Sta. Rosa and Binan Laguna with only 93 students. Today, more than 1,400 pupils are enrolled from Pre-school to High School with 3 sections at each level. Caritas Don Bosco School lives up to its motto "I love, Therefore I Serve".
Website : Caritas Don Bosco School
Address:Laguna Blvd. Laguna Technopark, Brgy. Binan, Laguna 4024
Mail Box : P.O. Box 39935, LTI Post Office Sta. Rosa, Laguna 4026
Phone:(049) 541 2954
4. Adventist University of the Philippines – AUP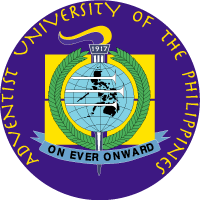 A Seventh Day Adventist University located at Silang, boundary of Cavite and Laguna. AUP was started by missionary people way back 1908. With a budget of $6,500 ,Php13,000 back then, a five acre lot was purchased at the corner of Donada and San Juan Streets in Pasay City with remaining money used for lumber to construct the first building of the school. June 12, 1917 was the opening day with 36 student of the school. After 10 years, 1927, 25 hectares of land was purchased in Baesa Caloocan to accommodate a number of enrollment that time also having the name of the school to Philippine Union College.
Again in 1972, a much bigger 165 hectares land was purchased in Puting Kahoy Silang Cavite. July 2009 the SEC granted the Certificate of Incorporation to AUP as a University, PUC is now Adventist University of the Philippines.
Website : Adventist University of the Philippines
Phone : 63 49 541 1228
Address :  Puting Kahoy, Silang, Cavite, Philippines.
Facebook page : Adventist University of the Philippines – Student Association 
5. The Beacon Academy
An international high school with a Filipino heart.
Address : Cecilia Araneta Parkway Binan, Laguna Philippines 4024
Mail box : The Beacon Academy Inc. P.O. Box 46536 Laguna Techno Park Inc. Post Office Sta. Rosa, Laguna Philippines 4026
Phone : 63 2 425 1326, 63 2 425 2337
Email : info@beaconacademy.ph
Facebook page : The Beacon Academy
6. Brent International School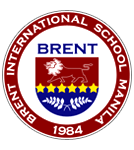 Founded by Bishop Charles Henry Brent in Baguio year 1909. He was an elected Missionary Bishop of the Philippines for the Protestant Episcopal Church.
Originally Brent International School was for the sons of American families stationed here in the Philippines, now more than 100 years, Brent School in Baguio is a co-educational boarding and day school with international student population.
1997 was the year Brent International School began construction of new campus in Biñan, Laguna, opened 1999.
Address : Brentville Subdivision, Barangay Mamplasan, Biñan, Laguna, 4024 Philippines
Phone : +63 (2) 779-5140, +63 (49) 511-4330 to 4333
Fax : +63 (49) 511-4356
Email : admissionssecretary@brent.edu.ph
7.  Mary Help of Christians School Inc. of Salesian Sisters of Don Bosco
Mary Help of Christians School is a house of formation. It is a place for the apostolic experience of the young Junior Sisters and the young people in formation. The Sisters and the people in formation were the ones who handled all the activities and services of the school. There were no salaries needed for the faculty and maintenance of the school, and so the institution was providing quality education while charging its recipients a very low tuition fee.
Address : Canlubang, Laguna, 4024 Philippines
Phone : 049 549 7209
Website : MaryHelp of Christians School website
Facebook : MaryHelp of Christians School Facebook
 8. Learning Links Academy
Learning links started with 7 kids in June 1999. That was then only to answer the need for a better quality education for the kids of parents residing in Sta. Rosa Village 1. The following year, Learning Links saw that the number of enrollees would increase, reason to purchase a more spacious house in the village. Last June 2004 Learning Links transferred to a 3000 sq.m. lot in South Forbes, developed by Cathay Land. It includes world-class facilities for Multiple Intelligences learning: the Music Hall, Cyber Library, Activity Centers Football Field, Recycling House, Basketball Court and Swimming Pool, Activity Centers.
Address : Main Street, South Forbes Golf City, Metro Sta. Rosa via Laguna Techno Park Philippines
Phone : (049) 544 0818
Email: learn@learninglinks.edu.ph
Website : Learning Links Academy Website
Facebook  : Learning Links Academy Facebook