Are you ready to unlock your own paradise in Pansol, Laguna? This resort for sale offers an exceptional investment opportunity. 
With its captivating hot springs, versatile offerings, and potential for substantial returns, it's the perfect income-generating property.
Embrace the magic of hot springs, create unforgettable experiences for your guests, and watch your investment flourish.
Embrace the Magic of Hot Springs

Summer Destination for All

Unlock the Potential for Profit

Captivating Amenities and Experiences

The Gateway to Pansol's Paradise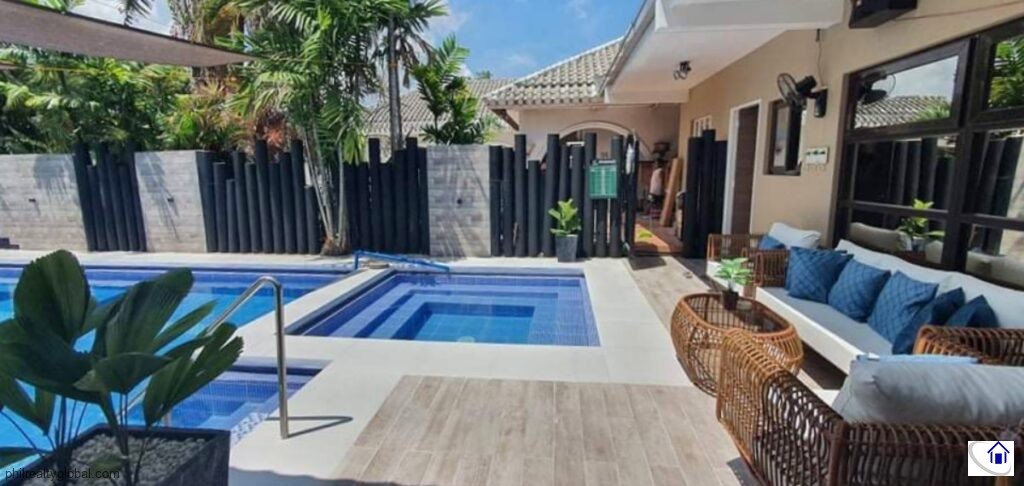 Lot area: 900 sqm. (3 titles)
Asking price: ₱ 45,000,000
Fully furnished and ready to operate
Income-generating!
---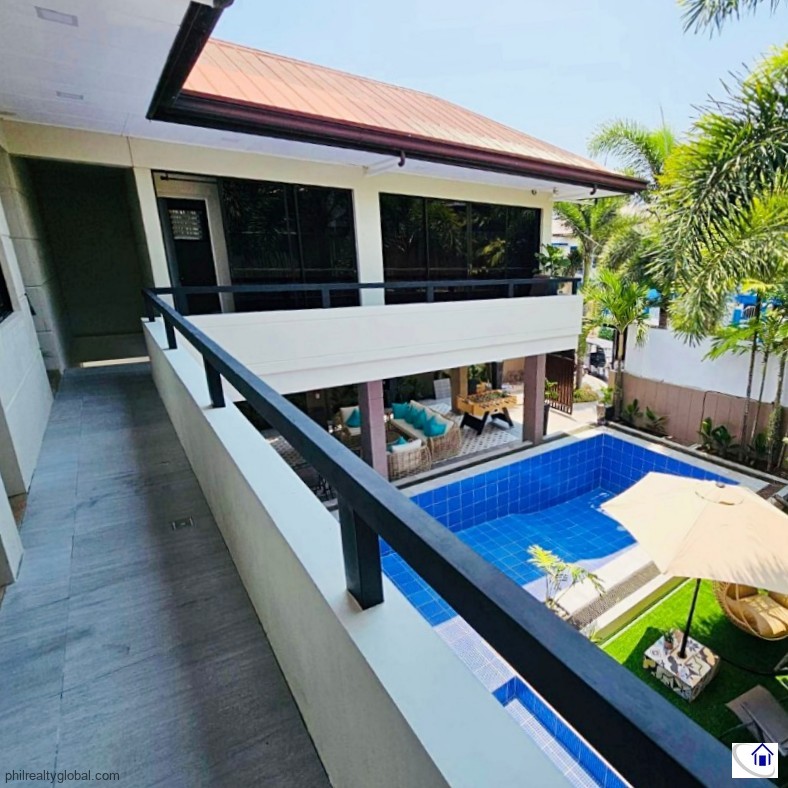 2. 19.5 M Newly-Renovated Private Hot Spring Resort in Pansol
This property is a newly-renovated and income-generating Private Hot Spring Resort in Pansol, Laguna.
Lot area: 252 sqm.
Floor area: 300 sqm.
5 Fully air-conditioned rooms
85 sqm. Swimming Pool, Kiddie Pool
Videoke, Football
Dart, BBQ and grill area, Refrigerator, microwave, rice cooker, kettle, ice chest, stove
Kitchen
Big space for events
Outdoor shower
---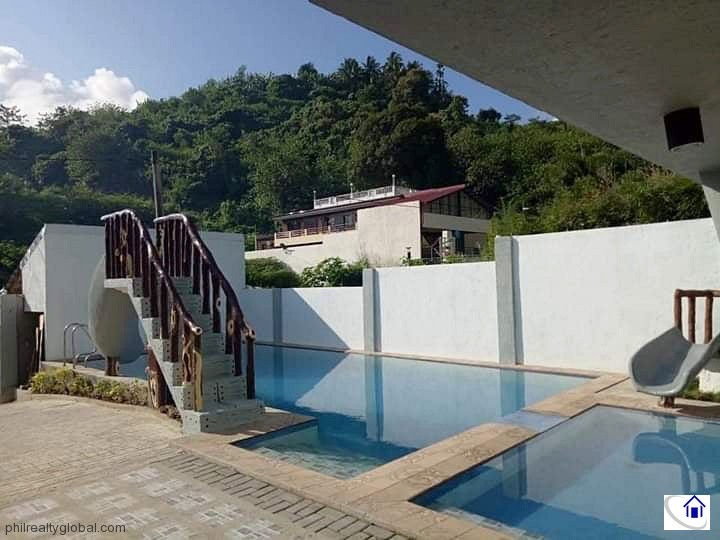 3. 12M Pansol Private Pool Resort for sale, Calamba, Laguna
30-people capacity
Lot Area: 290 sqm
Price: ₱12,000,000 (cash buyers only – negotiable)
4-bedrooms with Air conditioning units
Hotspring Adult Pool and Kiddie Pool (Both with Slide)
Unlimited Videoke Machine
Refrigerator, Grilling Station, TV
3 Toilets and Baths, 3 Shower Rooms
Stove and Gas, Wifi (PLDT), Billiard Table
---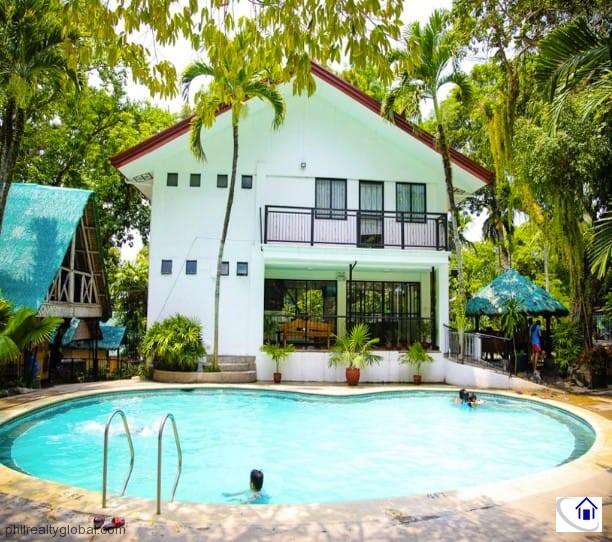 4). 1.42-hectare Resort for sale in Pansol, Calamba
Lot Area: 14,207 sqm.
Status: For Sale
Location : Calamba City, Laguna
Price : Price Upon Request
GARDEN FACILITIES INCLUDED:
17- air-conditioned rooms, 3 non-airconditioned cottages, 1 air-conditioned dormitory, 1 air-conditioned function hall(Elisa Hall) with 30-50 pax capacity
2 tree houses, 22 picnic huts and 3 nipa huts
Pool 1 with Pavilion, Pool 4 with Pavilion, Pool 5 with 2 slides, 1 KiddiePool with waterfalls, Pavilion, Pool 2 and Pool 9, Kiddie Pools 3 & 8 (Pirate'sCove)
Front Office, Reception Area, Open-Air Events Venue(Vista Maria)
RESTAURANT FACILITIES INCLUDED:
Air-conditioned Dining Area, 24 seating capacity (based on existing numbers of tables and chairs)
5 Native Huts, maximum 12 seating capacity per hut
Non-Air-conditioned Dining Area, 8 seating capacity (based on existing rattan tables & chairs)
Bar Counter, Operations Manager's Office, GM and HR's Office, F & B/Marketing/IT's Office
Storage Room, Kitchen
Parking Area
---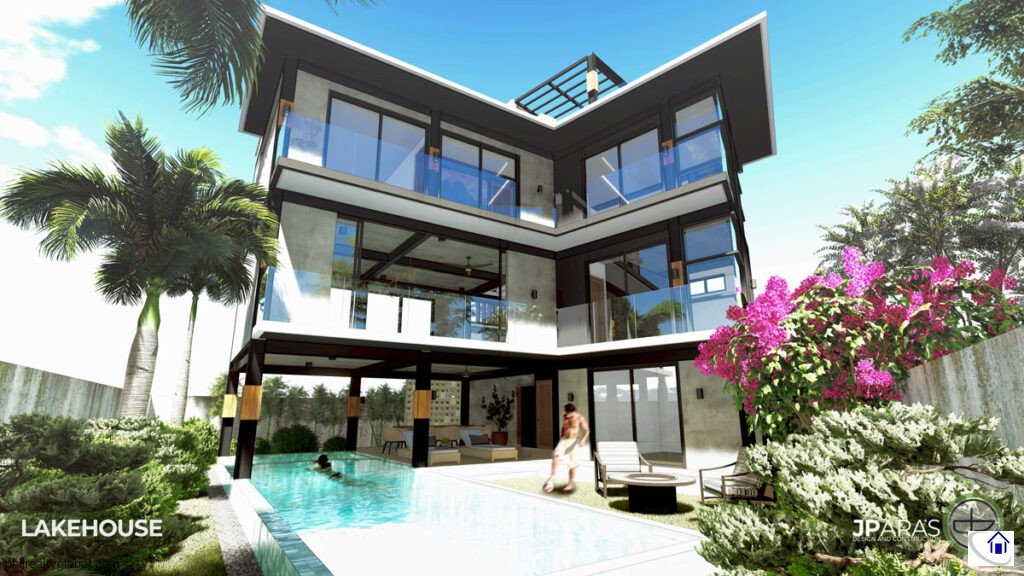 16.5 Modern Private Hot Spring Resort in Lakewood, Los Baños, Laguna
This is a Modern Industrial Design Private Pool in Lakewood, Los Baños Laguna with hot spring. This is ideal for investors looking to buy an income-generating hot spring private resort in Pansol / Los Baños, Laguna area.
Lot Area: 283 sqm.
Bedroom: 4
Bathroom: 5
Garage: 3
Status: For Sale
Price : ₱16,500,000
---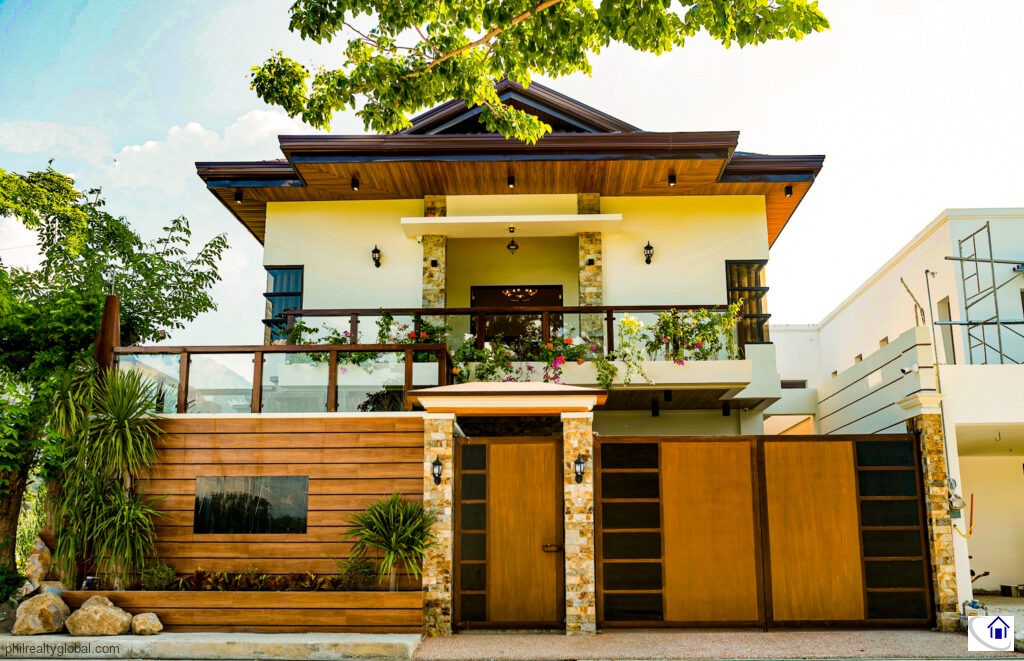 6) 33.9M Balinese Inspired Hot Spring Resort in Los Baños Laguna
Floor Area: 500
Lot Area: 240
Bedroom: 5
Bathroom: 6
Garage: 2
Status: Newly Built
Location : Los Baños, Laguna
Price : ₱33,900,000
Fully furnished Yes
Clean title, Good location
24hrs security, 2 indoor carport, 4 car outside parking
5 big rooms w/beds, With brand new split-type air-condition
1 adult swimming pool, 1 kid swimming pool, 1 jacuzzi swimming pool
Fully furnished with high-end furniture and interior
All included furniture & appliances ALL-IN
AMENITIES:
SWIMMING POOL with Natural hot warm spring water (half of the pool is covered for everyone to enjoy even if it's too 😎 sunny).
4 bedrooms (1Master bedroom separate Villa, 3 rooms on the 2nd floor all w/ aircon) 4 bathrooms with heater.
2 carpark garages inside but you can park outside the casa.
1 kiddie pool (3feet deep) with jacuzzi (with charge 1000php for an hour), 1 adult pool (5 feet deep) with falls and lights Outdoor pool shower
Kitchen with gas stove and free gas, Refrigerator, WIFI coverage, CCTV cameras(installed around pool area and garage only).
Refrigerator, BBQ Grill, Use of Videoke
---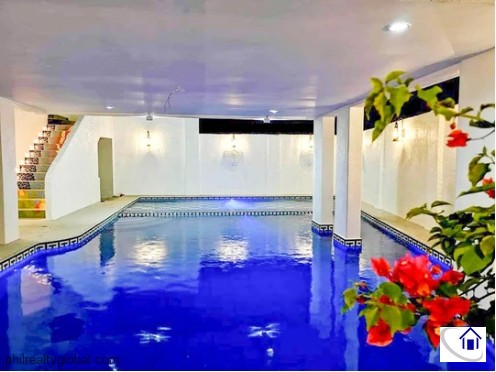 6). 35M The OIA – Beautiful Santorini of the South Private Resort For sale
NOW EARNING!
The OIA Santorini of the South, inspired by the beautiful coastal town of Oia in Santorini, Greece, is the newest private resort in Calamba, Laguna.
The Oia has everything – spacious kitchen and dining area for big groups, videoke, relaxing areas like our roof deck lounge, fully airconditioned rooms, parking, and many more.
Status: For Sale
Location : Calamba City, Laguna
Price : ₱35,000,000
Corner lot 370sqm lot area
3 floors with roofdeck/view of Makiling
5 rooms up to 45pax capacity (sleeping capacity)
All furniture and appliances included, Natural Hotspring with adult and kiddie pool
Experience premium comfort with your exclusive mountain hot spring sourced pool, roof deck lounge, fully airconditioned stylish rooms, and many more.
---
Don't miss out on this extraordinary chance to turn your dreams into reality.