A Walk at Greenfield District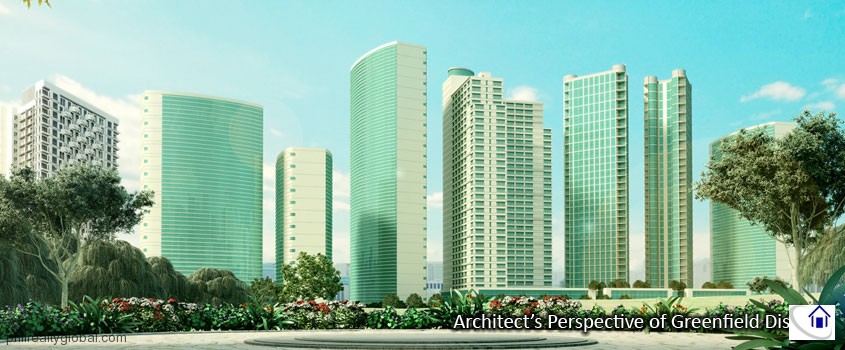 Zitan is part of the newly masterplanned Greenfield District, a 12-hectare property straddling EDSA, Shaw Boulevard, Sheridan and Reliance Streets.
From the same company that spearheaded the rapid growth of Greenfield City in Santa Rosa, Laguna comes a 12-hectare expanse of land being redeveloped to be the first smart and connected district in the country, where nature and technology co-exist to create a completely integrated, mixed-use community — the Greenfield District.
Located in the heart of the metropolis and straddled by the major thoroughfares of EDSA and Shaw Boulevard, Greenfield District will soon be home to a vast network of residential communities, commercial and retail buildings and green open spaces.
Built on the twin foundations of technologically-advanced infrastructure and environmentally-aware planning, Greenfield District aims to provide the cosmopolitan culture and convenience of modern living without the usual chaos and congestion.
"The Possibilities of Connection"
Located at the gateway of the smart and connected Greenfield District, Zitan connects residents to malls, lifestyle centers, green open spaces and offices in the District; it connects residents to the metropolis via its direct link to the MRT and connects residents to the world with unparalleled speed through its technologically advanced fiber optic infrastructure.
At Zitan, the possibilities of connection are limitless and beyond compare.
Zitan is the flagship residential condo development of Equus Property Venture, Inc.
If you have the chance to rebuild the city, wouldn't you do things differently? Leave more trees standing? Keep open spaces for people to enjoy? Arrange structures and roads as carefully as possible? Design 'intelligent buildings'? And use the latest in wireless technology so that everything will run smoothly? Wouldn't you make a different kind of city?
A city that's ready for the future, but remains as pristine as the past?
This is what we had in mind when we carved out a prime 10.5 hectare expance, outlined by Shaw Boulevard, Edsa, Sheridan and Reliance Streets in Mandaluyong City.
Greenfield District was carefully designed to become an ideal city that would lie at the heart of the metropolis, providing peope high-tech conveniences combined with natural wonders, and a true break from the chaos and congestion.
At Greenfield District, people who live, work and shop here will have the opportunity to be fully "connected".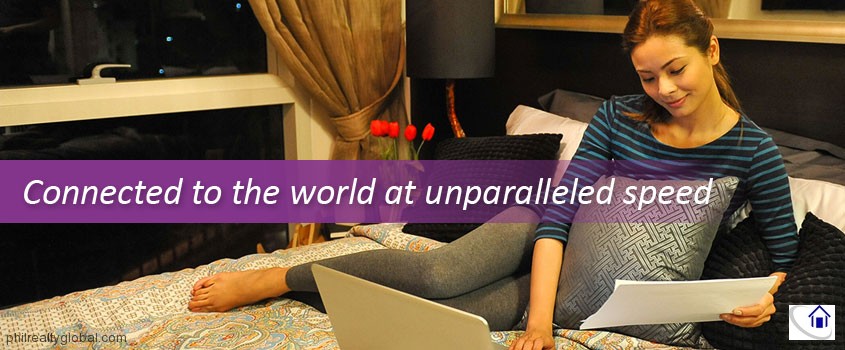 Smart and connected convenience
Thanks to careful city-planning and reliable state-of-the-art fiber-optic and wireless technology, everything runs smoothly in Greenfield District. You're connected to the city outside and the rest of the world with high-tech facilities and sufficient wifi-zones.
Breathtaking views
A good part of Greenfield District is dedicated to open spaces like parks and lush gardens, giving you more breathtaking views and a greater sense of well-being.
Shaded Skyways
Interconnected skyways and parking areas connect buildings in Greenfield District, making it easy and comfortable to get from one place to another.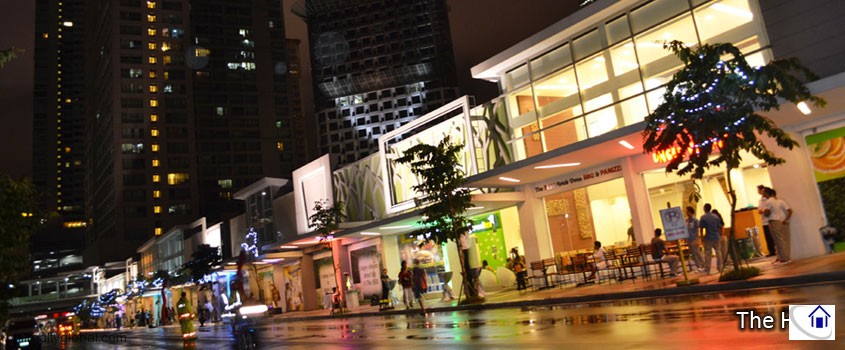 An ideal neighborhood with a courtyard
Greenfield's neighborhood cluster is made up of high-rise and mid-rise residential towers and a two-storey structure for shops. Connecting all these is a courtyard with a landscaped garden, recreational facilities and special areas for intimate gatherings.
A park of wonders for children
One of the main attractions of the district is the Children's Park. A green playground divided into several sections by rolling hills, tress and plants, there will be picnic lawns, delightful fountains and a space for sandwich and hotdog booths. While children and their nannies run around the park of wonders, you can relax in any of the small restaurants and shops beneath a crystal pavilion.